Lyngford Light Railway - A 5 inch gauge garden railway
Trojan Owners Running Day
Held at the Club track of the North London Society of Model Engineers,
Saturday 31st May, 2003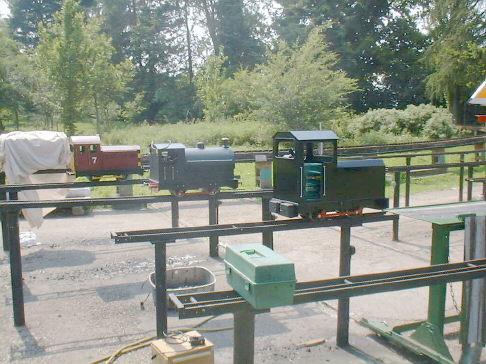 From left to right:
Trojan's No 5 (under a sheet!), No 7, No 8 & No 13.
In fact, although you can't see No 5, all four of Paul's body types are here.
Tram, Shunter, Saddle tank & Industrial.
My thanks go to Allan Hudnott for organising this event, and to the members of the North London Society of Model Engineers for allowing us to take over their tracks for the day.
I look forward to Next Year's event, HINT, HINT Allan!!
©Terry Bowden. 2003 Last updated 13 April 2005
---