Lyngford Light Railway - A 5 inch gauge garden railway
A New Siding near the pond.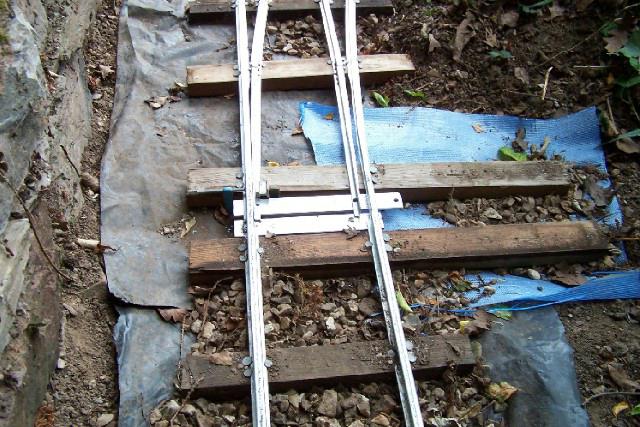 This is the second conventional point that I have built. Again it was built from scratch using standard 16mm high Aluminium rail nailed to softwood sleepers. I made shorter blades for this point, the longer ones on the first point are not pushed over so well in the trailing move.
©Terry Bowden. 2002 Last updated 21 April 2005
---