Lyngford Light Railway - A 5 inch gauge garden railway
A New Siding into the Workshop.

New pond siding- click here.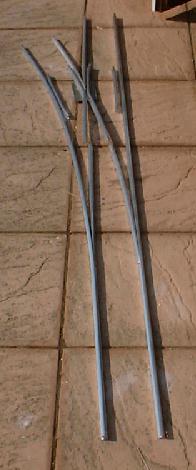 The rail components laid out on the patio. I had considered buying
a point kit, but the cost and the need to fit the point to my existing
curved track, I decided to construct my own.
©Terry Bowden. 2002 This page last updated 12 April 2005.
---